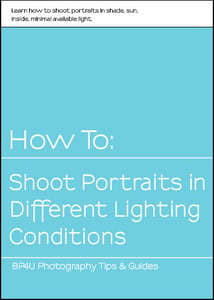 $

4.99
WE HAVE A NEW STORE WITH NEW PRODUCTS, CLICK HERE TO VISIT IT! So much more to see!
You have a session but it's completely bright out and the sun is melting every inch of your body...
Where do you make them stand?
Learn how to shoot portraits in shade, sun, inside, minimal available light.
All of these will teach you how to use the most light without harsh shadows, dark images, and without using flash.
Available for instant download after purchase
PDF/Digital Version Only
What people are saying****
I have never been happier with an online purchase! You have no idea how helpful these tools have been already! I had an engagement session yesterday and your strategies in the Lighting guide changed my entire session for the better. I would highly recommend any of your products to anyone.
-Shelly L